Our system can work with single files but also with bundled files. That's why we use "content containers". Content containers can hold one file/video or more. This way you can build an offer that will allow people to see different types of materials with one purchase. For example, you can sell 3 lessons, or a training video with PDF attached that can be downloaded
If you want to serve just one file simply build a container with just one file inside.
To add a content container go to "Content" and create a new container, select the name of the container. When you create a container it is empty by default. The next thing you need to do is to add content inside. You can do that directly after creating a new container or by clicking "content" next to your container.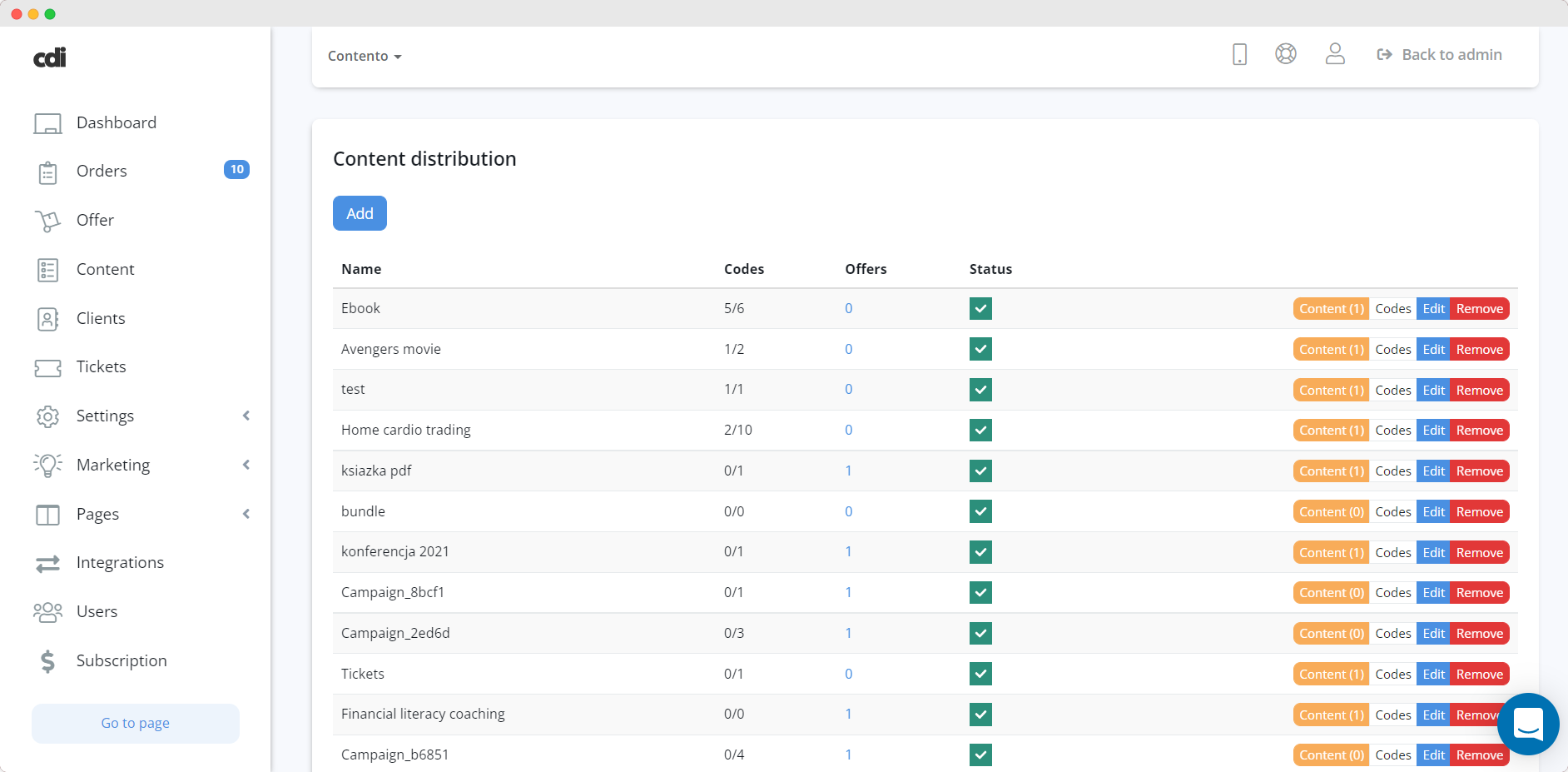 Here you can add your first content. Enter the name of the content (filename, video name, etc). Next, you have to select the content type and specific information regarding your content. In the case of files, you upload them. More about a specific type of content you can find in a different part of this tutorial